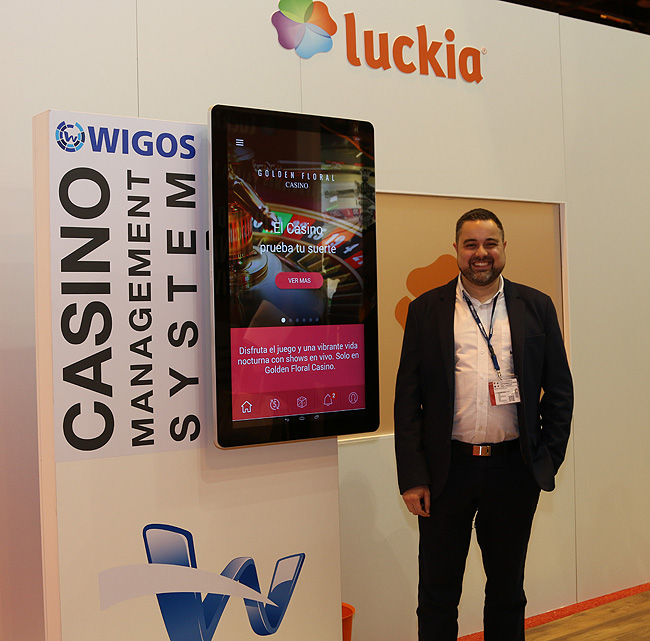 Win  Systems,  a  leading  technology  supplier  for  the  gaming  and  entertainment industry, will showcase its innovative product range at Feria Internacional del Juego, Madrid.
Win Systems will be hosted on stand C3 by EGASA, its exclusive distributor for slots and gaming machines in Spain. The stand will see its full suite of casino solutions including WIGOS™, Intellia™ and WinUp™, as well as recently  acquired  Gold  Club's  S2  gaming  cabinets  and  the  state-of-the-art  Lumina  and  Clover  electronic roulette machines.
Gold Club products will be on show at Feria de Madrid, and Spanish casino operators will be able to see how the distribution partnership between Win Systems and EGASA can benefit their own land-based operations.
Senior personnel from Win Systems will be on-hand throughout the show to demonstrate the running of the products and detail how best to integrate them into your business.
After recent successful shows at ICE  Totally Gaming  and the Irish Gaming Show, Win Systems  looks  to carry momentum into Q2 and build on its current partnerships in the country.
With new product  developments to  come and business  partnerships to be established at Feria del Juego, Win Systems are actively looking to consolidate its position as one of the leading providers of technology and systems for casinos.
Eric Benchimol, CEO of Win Systems, said: "We have had an excellent  start to the year with many business opportunities arising at ICE and we are looking to build on this in Madrid.
"Feria del Juego is a key event for us because of our Spanish links and we are looking forward to showing how our partnership with EGASA can benefit those in Spain, as well as operators in other countries.
"We encourage all delegates at the show to visit us  for a demo  and experience what will be some of the most innovative products at the event."
Win Systems are on EGASA's stand C3 at the Feria Internacional del Juego 2017.