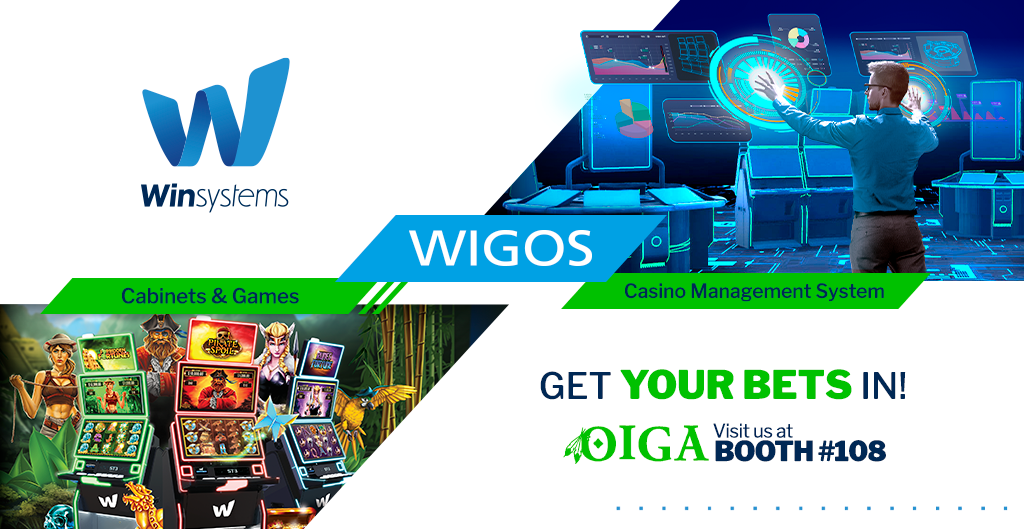 Miami, July 27, 2023 – Win Systems, a leading provider of technology for the gaming and entertainment industry, will participate in the OIGA (Oklahoma Indian Gaming Association) trade show to be held August 15-16 in Tulsa, Oklahoma. The company will welcome all visitors to its booth #108.
Win Systems will be showcasing its renowned WIGOS casino management system, installed in several tribal-operated casinos in Oklahoma, among other states with excellent results. This led WIGOS to achieve a solid reputation and continue to generate great interest from casinos in the United States and around the world.
In addition, the company will exhibit its powerful offer of games and cabinets, aiming to reinforce its slots offer in the US market. The company will exhibit its latest developments: Jin Long, Flames of Fortune, Coin Fu, and Money Jack.
John James, Regional Sales Director US of Win Systems commented: "We are very pleased to participate one more year in OIGA to further strengthen our partnership with Oklahoma's Indian operators. Thanks to our strong commitment and extensive track record, we are ready to offer premium technological solutions that are fully adapted to this market, as we have been demonstrating for several years".