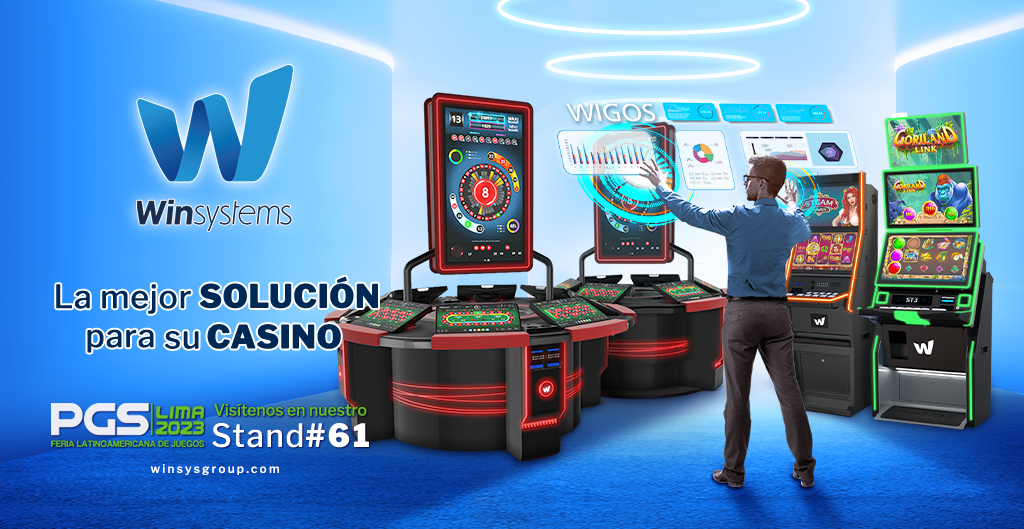 Miami, May 31, 2023 – Win Systems, a leading provider of technology for the gaming and entertainment industry, will participate in the next PGS trade show. The event will take place at the Jockey Convention Center in Lima, Peru, on June 14th and 15th and the company's booth will be #61.
Win Systems could not miss PGS to exhibit its innovative technological solutions for casinos. The company's main novelty is the launch of the 25 series of its Gold Club electronic roulettes. As a result of the success of its exclusive Lumina 25 model in multiple countries, Win Systems has launched the entire range including models for all playing positions (4, 6, 8, and 10 players).
In addition, the company is ready to revolutionize the Peruvian gaming market as it has done with roulettes. Win Systems will present at PGS its new and spectacular Goddess Link and Jin Long games and the launch of two multi-games: Adventure and Orion.
Regarding its systems division, Win Systems will showcase its renowned WIGOS casino management system, the leader in Latin America and which currently connects over 100,000 machines in +400 casinos worldwide, including several of Peru's leading groups. Among the most important new features of WIGOS is Winup Wallet, which stands out for allowing players to manage their game balance and access the casino's services from their cell phones.
Eric Benchimol, CEO of Win Systems, commented: "We are pleased to participate once again in PGS. Peru has been one of Win Systems' strategic markets for years, and we continue to invest in new and better solutions. We are convinced that the latest launches that we will present at the event will allow us to continue responding to the high demands of the Peruvian market and to continue competing at the highest level".