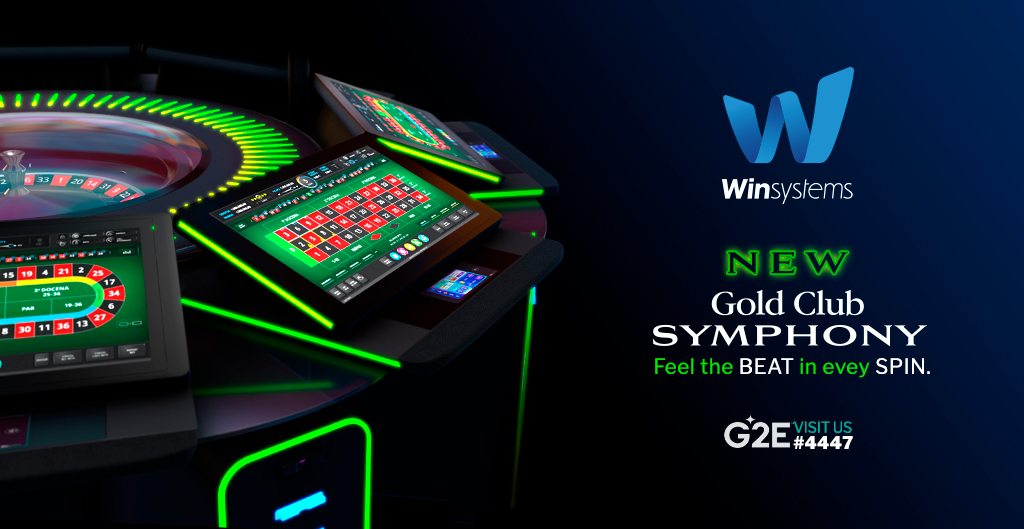 Miami, October 5, 2023 – Win Systems, a leading provider of technology for the gaming and entertainment industry, has announced the launch of its new and innovative Gold Club Symphony family of electronic roulettes, which will be presented at the upcoming edition of G2E on October 10, 11 and 12 at its booth #4447.
Gold Club Symphony has been developed to delight the most demanding players of the best casinos around the world. In addition to its elegant and modern design, it stands out for its exclusive VISIOLUX Lighting System that provides striking light effects at the operator's demand, while also providing information about the different stages of game play.
Another outstanding feature is its new game platform and engine, which includes a new design of the betting cloth and enhanced performance. The jackpot has also been totally redesigned and can be placed both vertically and horizontally to make the most of the available space.
Player comfort has been another key aspect of its design, with the inclusion of larger screens, greater leg space, and optimal visibility of the wheel. In addition, to reproduce the most realistic live game experience, both the wheel and the ball can be spun either clockwise or anticlockwise. Every aspect of player comfort and enjoyment has been taken into consideration in the development of the Gold Club Symphony.
Michael Lamers, Corporate Product Director – Gaming Division of Win Systems, commented: "Our track record as a technology leader has been instrumental in the development of this sophisticated new roulette, where every detail has been meticulously taken care of with an innovative approach. We are convinced that the Gold Club Symphony is destined to revolutionize the premium electronic roulette market, and we look forward to showcasing it at G2E."