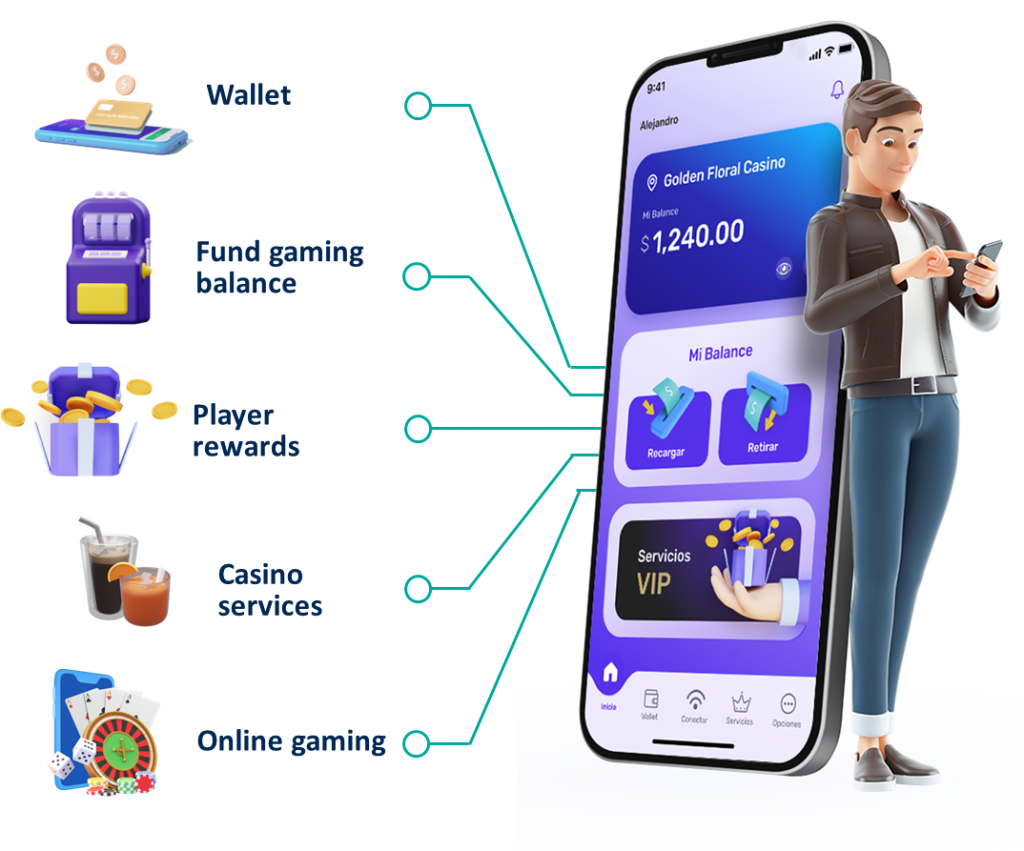 THE MOST INNOVATIVE APP FOR PLAYERS
The first step towards the omnichannel offer of the casino.
WINUP Wallet allows players to easily manage funds to recharge the e-wallet and connect to the machine to play. WINUP Wallet can also be used in the open loop.
In addition, WINUP Wallet also allows the casino to offer multiple services to the player through the app, such as access to the Players Club, as well as other services offered by the operator such as machine reservations, food and beverage, etc. The app can even be connected to the casino's online gaming, if available.