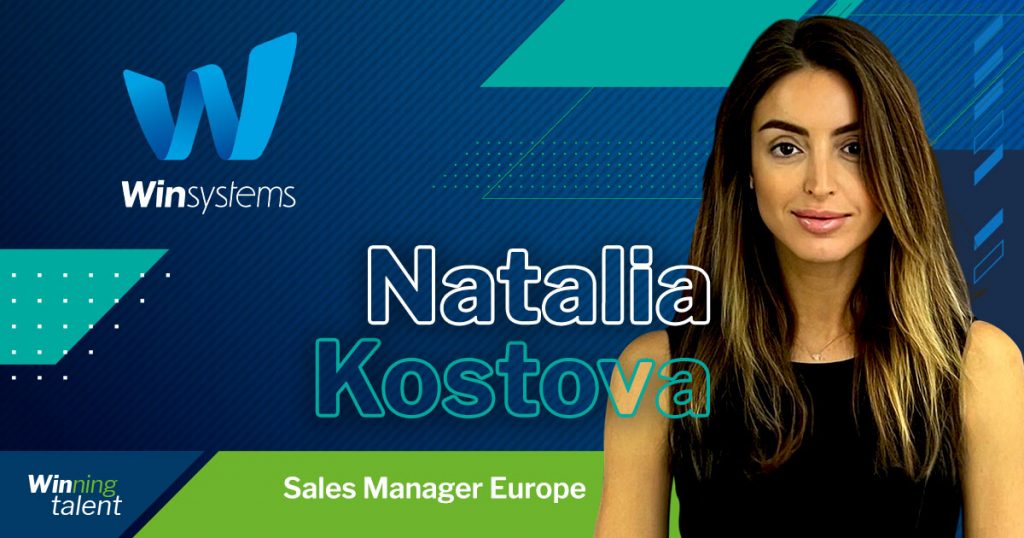 Malta, November 3, 2022 – Win Systems, the leading provider of technology for the gaming and entertainment industry, has announced a new addition to the European sales team: Natalia Kostova, who joins as Sales Manager Europe – Systems Division. In this newly created role, Natalia will have the mission of accelerating the growth of WIGOS throughout the Old Continent, in the same way that it is growing throughout the American market.
Natalia has been dedicated to the gaming and entertainment sector for more than a decade, with multinational experience in commercial departments of several companies with a strong foothold in the European market. Her knowledge of the sector and of the main clients in Europe have led Win Systems to bet on Natalia to lead the growth of its renowned WIGOS casino management system throughout the continent.
Eric Benchimol, CEO of Win Systems, commented: "Our WIGOS casino management system is proving its enormous flexibility and power in the Americas, with strong growth in such different markets as the United States, Mexico, Caribbean markets or Peru, just to mention a few examples. WIGOS can undoubtedly offer the same benefits and results in the European market, and we are delighted to have hired Natalia to lead this expansion project throughout the continent."
Win Systems will be exhibiting at BEGE (booth #2.6). To arrange a meeting, please email marketing@winsgroup.com or call +34 935 308 049.