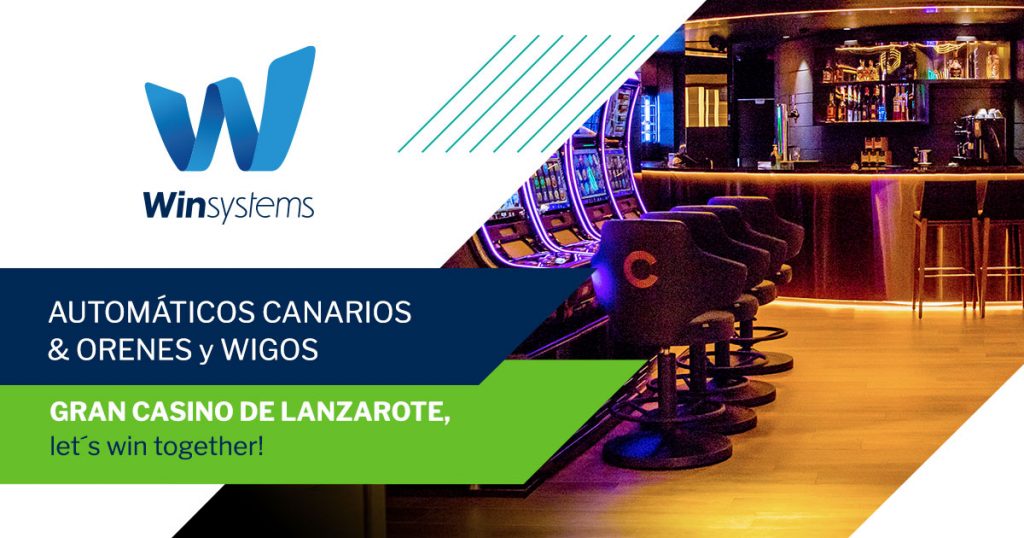 Miami, January 10, 2022. – Win Systems, a leading provider of technology for the gaming and entertainment industry, has installed its renowned WIGOS casino management system in the Gran Casino de Lanzarote, operated by Grupo Automáticos Canarios and Grupo Orenes in the Canary Islands (Spain).
The trust of these two referents of the gaming sector in Spain for WIGOS is not new, as Win Systems had already installed its casino management system in the Gran Casino of Fuerteventura a few months ago. This allows the technology provider to continue to consolidate its position in the Spanish market as a leader in casino management systems and to reinforce its strategic growth plan in Europe and the rest of the world.
Currently, WIGOS connects more than 100,000 gaming machines in more than 20 countries around the world, with a powerful growth plan in place for 2023 and beyond.
Miguel Angel Aleman, CEO of Casinos de Canarias stated, "The introduction of WIGOS allows us to upgrade and manage much more efficiently the Casinos in which it has been installed."
Eric Benchimol, CEO of Win Systems, commented, "We are very proud that clients such as Grupo Automaticos Canarios and Grupo Orenes trust in our experience and solutions for the management of the Gran Casino de Lanzarote, especially since we had already been working together in their casino in Fuerteventura with excellent results. We are living in a great moment for WIGOS also in Spain and enjoying the trust of operators of this level is a great motivation."