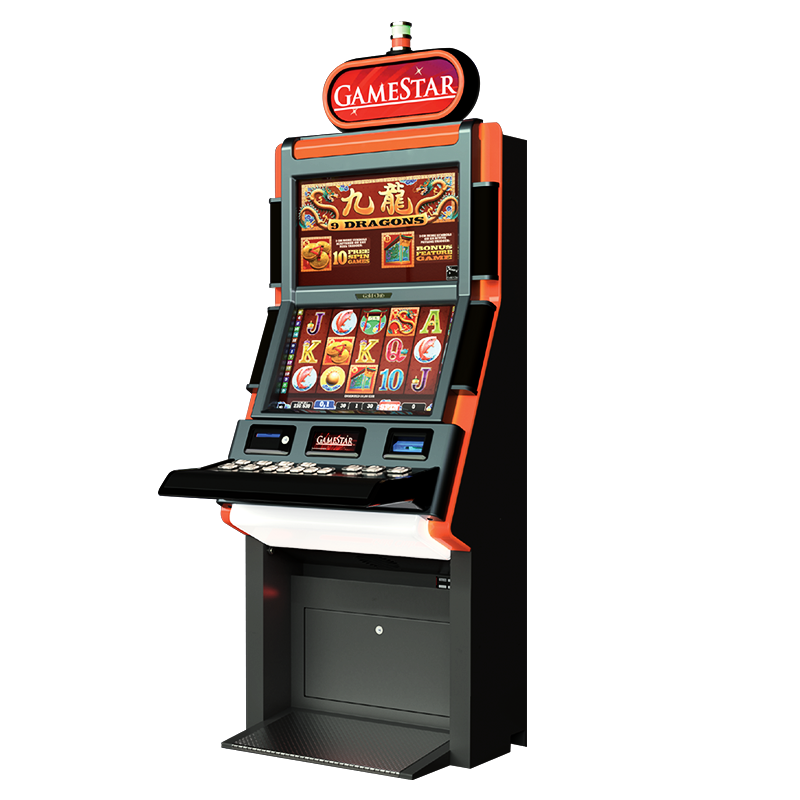 SLANT TOP VIDEO SLOT CABINET WITH DUAL 23" WIDESCREEN DISPLAYS
The slant top ST2 cabinet combines technology and ergonomics with high-level functionality.
This modern cross-over cabinet provides the comfort and looks of a slant top with the convenience and footprint of an upright slot.
Dual 23" widescreen displays provide high definition graphics through an ergonomic screen positioning that reduces glare.
Its premium 2.1 channel sound system with sub-woofer delivers crystal clear audio quality.
The intuitively located player interface enhances ease of play.
An innovative dynamic game selector dashboard provides a simple interface for players in a multigame environment.